Sealed with Certification
Every home has an envelope that needs to be properly sealed to achieve optimum efficiency. HI is your envelope expert with the knowledge and certifications to reduce energy loss and the costs associated with it. More energy efficiency also means less wear and tear on your HVAC system and more comfort throughout every season. We are well educated and well trained in the business of residential envelope sealing for the best overall results in any home.
Owens Corning™ Certified Energy Expert®
BPI Whole House Leakage Control Installer Certified
BPI Certified Building Analyst and Envelope Professional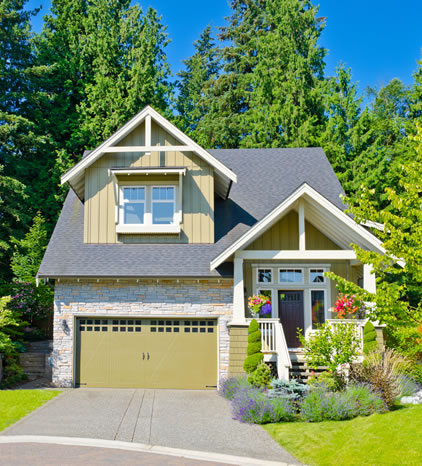 Your Local Certified Energy Expert®: Trained. Tested. Trusted.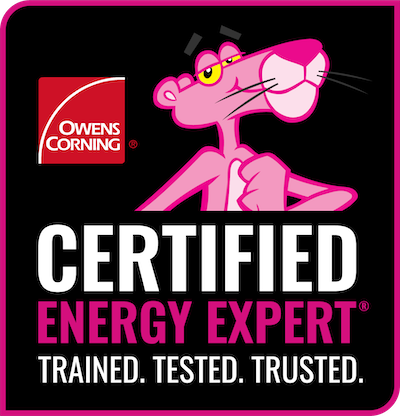 Haynes Insulation (HI) has been certified by Owens Corning Insulating Systems, the leading name in fiberglass insulation, to provide customers with an outstanding combination of energy expertise and assurance. As an Owens Corning® Certified Energy Expert® professional, we work with builders and homeowners alike to help make buildings and homes quiet, comfortable and energy smart. You'll have peace of mind that your experienced Certified Energy Expert® team is trained, tested and trusted to help make any home or building a better place to be.
Trained to Optimize Comfort. With extensive training in thermal performance, moisture prevention, air filtration, ventilation and more, Certified Energy Expert® professionals are more than insulation installers. We're expert consultants with building science background, code knowledge and hands-on experience to help optimize comfort, noise control and energy efficiency.
Tested for Proven Performance. As a Certified Energy Expert® professional, we have proven our ability to apply advanced building science knowledge and deliver comprehensive solutions. In order to be nationally recognized as an elite insulation contractor, we've been tested to ensure Grade 1 installation quality. We are dedicated to upholding the highest standards and practices, and we deliver the verified R-value and proven insulating power of Owens Corning PINK® FiberglasTM insulation.
Backed by a Trusted Leader. When you choose Haynes Insulation, you get the peace of mind that comes from knowing your insulation contractor has been trained and certified by Owens Corning. That certification comes along with a limited lifetime warranty on the #1 must trusted brand in insulation* and an industry-exclusive 10-year warranty on the installation workmanship** — for a level of confidence that no other insulation material or brand can match.
*Source: Home Innovation Research Labs Builder Panel, April 2019
**See actual warranty for complete details, limitations and requirements. Ten (10) years from date of installation by an Owens Corning® Certified Energy Expert®.